Step in to indulge.
"Every Bite Counts! "
In CAKEBAR, all cakes are meticulously customized, designed, baked and packed with attention to details in every process. Every piece is passionately handcrafted with premium quality ingredients undergoing numerous processes before it leaps to the eye. We commit in making authentic flavours and exquisite gifts for you and your VIPs to indulge.
Welcome to CAKEBAR, where we believe that every bite counts!
Our cakes are more than just desserts – they are a symbol of our passion, dedication, and commitment to creating delicious and beautifully designed confections for you and your loved ones to enjoy.

Our mission is to provide you with an authentic and unforgettable cake experience, whether you are celebrating a special occasion or simply indulging in a sweet treat.
So step in, indulge, and savor every moment with CAKEBAR.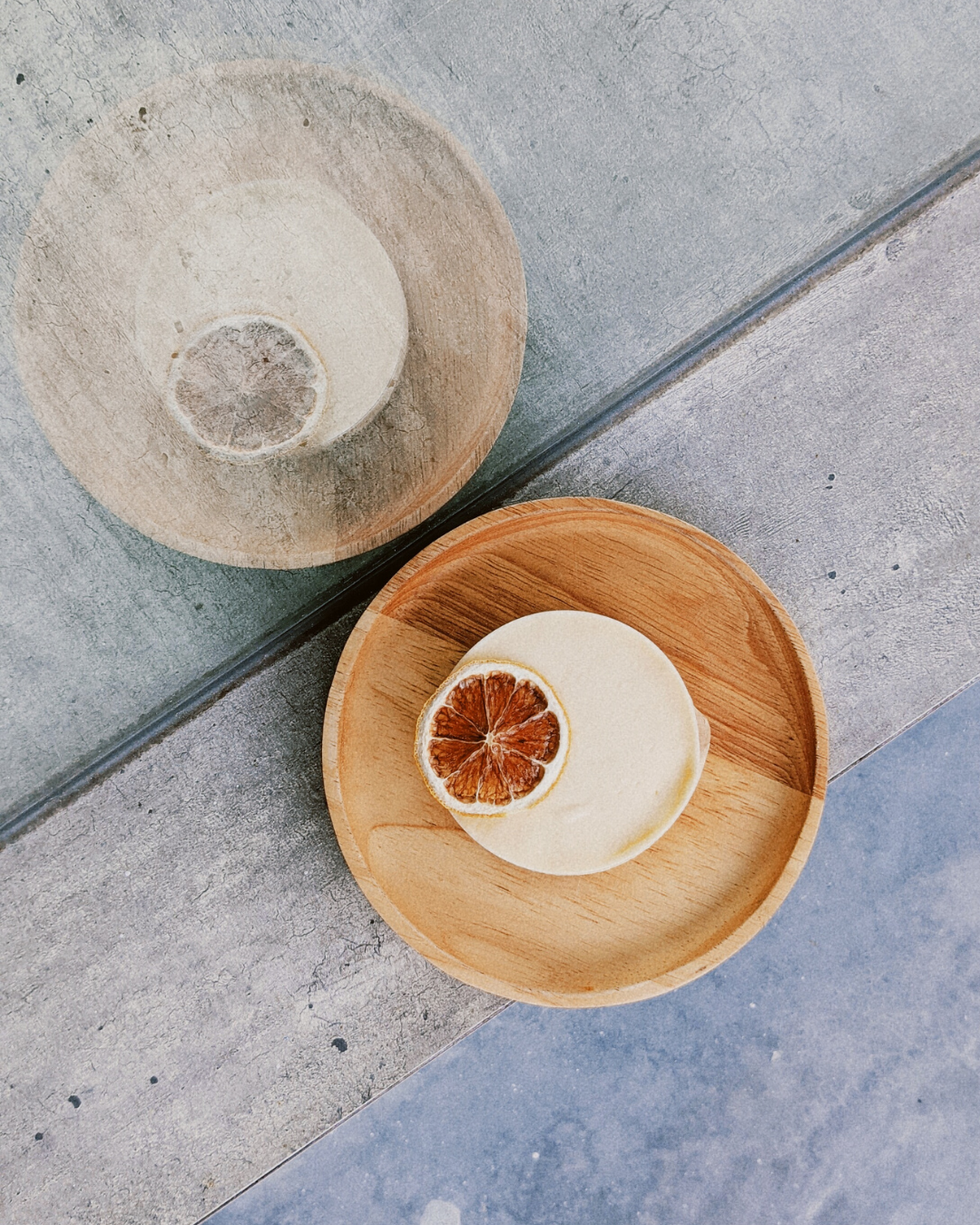 The Signature : Kori Lemon
Kori Lemon is for every occasion. Minimalist design in moon-like appearance simply an easy frozen tasty confection you could find in Asia!

Kori Lemon's No. 1 journey attributed to the aggregation of feedbacks from all of our beloved customers and the efforts of our chefs.

We commit in grating and squeezing pure fresh lemons to create popular refreshing sweet citrus tastes. As such, "Every bite counts!" with the sweat and hard work of our team members.

**Best served frozen.
Buy Now
Mix & Match Gift Box
Looking for the perfect gift for someone special but struggling to choose just one cake?
Look no further than our Mix and Match Gift Box! This thoughtfully designed gift box allows you to choose and combine all your favorite cakes in one box, ensuring that you have plenty of choices to suit any occasion.

With same-day delivery available throughout Singapore, our Mix and Match Gift Box is the perfect way to show someone special how much you care. So why wait?
Customize Your Very Own Gift Box Here
Reviews
🌟🌟🌟🌟🌟 5 Stars review

Beer cake was pretty good - didnt expect to like it as much as I did.
Cheesecake was nice, and lemon cake was pretty decent.
-Joel-

🌟🌟🌟🌟🌟 5 Stars review

Walked past the attractive display and Im really glad to have gotten my dessert from Cake bar!

One of the best cakes Ive tried especially the earl grey one.
-Yeo Wei Lin-

🌟🌟🌟🌟🌟 5 Stars review

Lemon curd is silky and refreshing.
Tart crust is crumbly. Perfect combination of salty sweet crust with the sourness of the lemon curd filling.
-Vera Sudianto-